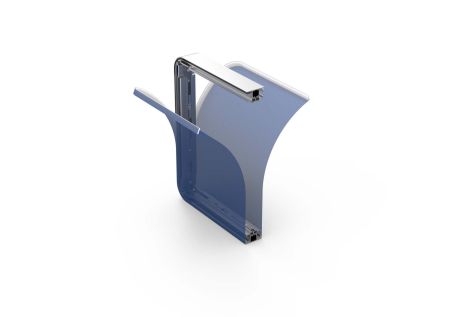 SpeeTex® 50/2
Are you familiar with the Comhan SpeeTex® 50 system? A sturdy aluminium profile for making textile frames.
What is special about this frame: it is available with rounded off 'quick-assembly' corner parts (no tools required).
Characteristics:
Available double-sided.
Frameless & non-illuminated textile frame.
For indoor use.
Available in profile lengths of 6100 mm, mill finish & anodised.
Custom made upon request as an easy-to-assemble construction kit.
Available parts: feet, mitred corner connectors, and quick-assembly round corner parts.
Comhan tip:
Switch the printed or sublimated textile quickly and easily with a sewn on PVC string. Ideal for regularly changing the advertisement, without using tools!
Application:
This clever textile system is used for advertising purposes in:
Display windows & showrooms
Airports
Bars & Restaurants
Fairs & events
Commercial properties
Items
Article No.
Description
Unit