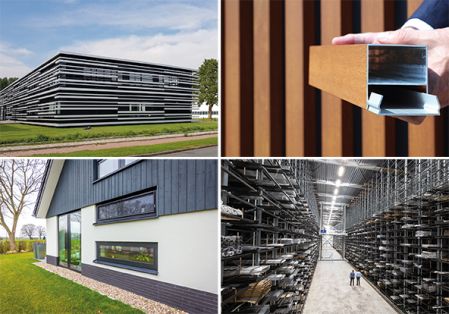 Now available: the Comhan Holland sheets & profiles program! Would you like to receive the new program for construction and industrial sectors?
In our program you will find all our sheets, profiles and systems that we can supply from stock.
Customised upon request, with the desired surface treatment (mill finish, anodised or powder coated in a wide range of colours).
Also online available:
The program can be viewed via your computer, tablet and smartphone.
Go from the table of contents directly to the product page which you are interested in.
Interested in a single page? Download, print and/or share that page only!
Are you looking for a solution for your project?
Did you know that we also supply stainless steel and aluminum to size? We do virtually all 3D (CNC) sheet and profile processing operations ourselves. Large projects are not a problem for Comhan either.
Comhan is also specialised in customer-specific aluminium extrusion profiles! We want to support you in the design of your new profile, system, part or a composition thereof.