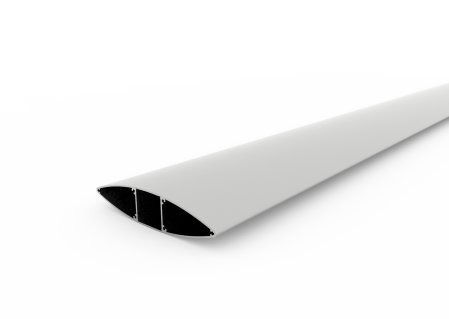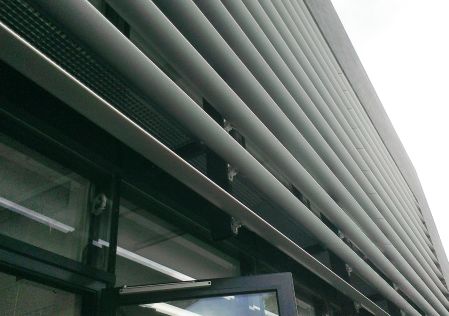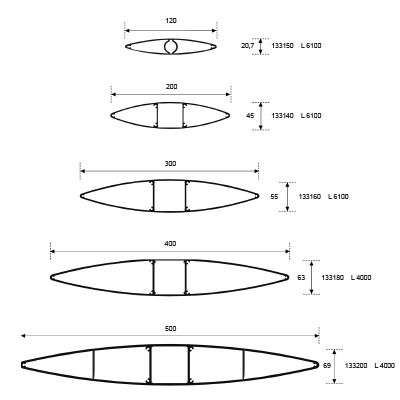 Solar Shading profiles
Aluminium sun-shading louvers do not only realize functional and effective sun protection. Aluminium also offers a great advantage from an aesthetic point of view! Aluminium louvers offer a contemporary and modern look, and provide an attractive image to the façade. The appealing elliptical design in various widths makes these louvers suitable for any building. Whether it concerns a commercial property, an apartment complex or private houses... Almost anything is possible!
Comhan supplies louvers of 120, 200, 300, 400 and 500 mm, including end caps, standardized assembly brackets and adjustable suspension and mounting hooks. Standard systems, and custom-made according to your specifications and requirements. Possible surface treatments: anodised, powder coated in any desired RAL colour or even sublimated in a "wood look"!
We are happy to produce your louvers and parts on request!
New: Louver 120 mm wide
Now also available: 120 mm wide; SKU 133150. This louver is suitable for a variety of applications, for example for making awnings above windows / doors. But also for making sliding panels with louvers for a window.
Items
Article No.
Description
Unit