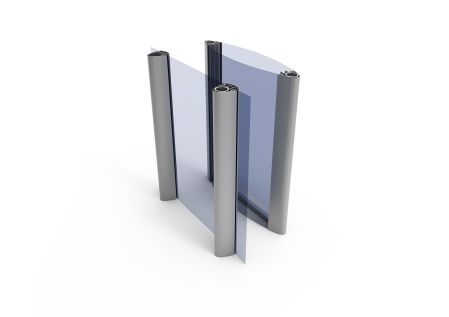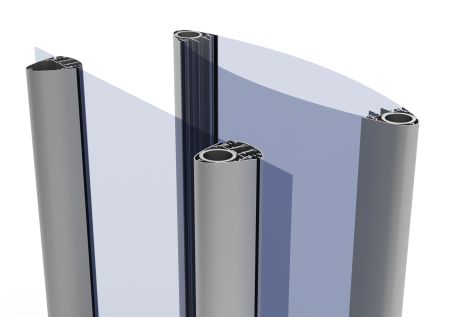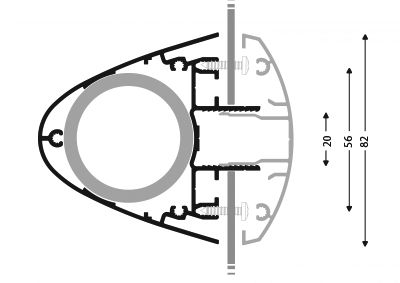 Pylon 50/60/H
Application
Suitable for a number of final products: pylons, pillars, entrance boards, signposts or information boards: For one-sided or double-sided use Horizontal/ vertical application possible Straight or curved sheets can be employed. With or without integral illumination. The cover profile covers the posts when employed as entrance board or information board.
Assembly
Pylon 50-R is a basic profile into which the cover can be 'clicked' creating an opening into which text boards of thickness varying between 3 and 20mm can be fastened!! (See also the Ellips/Quattro/Ringo/SlimLine programme). A combination of these programmes makes the manufacture of changeable and/or illuminated information boards relatively simple. By connecting the basic sections using 20x20 mm tubing it is possible to create a frame in which curved plates of between 2 and 5 mm thick can be fitted. The pylon frame 50-R is easy to mount on aluminium (or steel) foundation tubes of 50x40 mm.
Comhan tips:
The PDF below contains detailed assembly instructions.
All sections can be delivered cut to size and in the desired finish.
Items
Article No.
Description
Unit