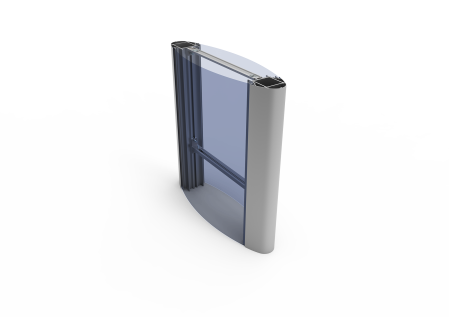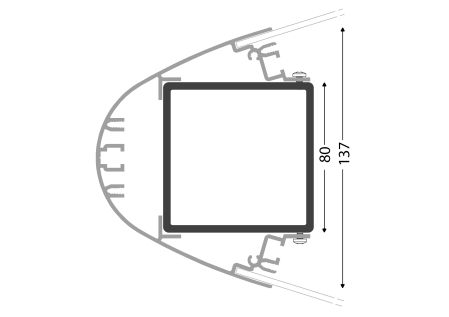 Pylon 80 [XL]
These systems provide unlimited opportunities for constructing simple information and advertising pillars using a limited number of profiles. It can also be used for signposts or as illuminated signs with ACM sandwich plates (aluminium composite panels).
Assembly
Using pylon 80-V and 80/2V it is possible to construct larger pylons based on aluminium or steel internal frames made from 80x80 of 60x60 mm tubing. The profiles are easy to mount onto the internal frames using self-tapping screws or metric screws. Divers rolled aluminium, plastic or ACM sheets with a thickness of between 2 and 6 mm can be applied. All profiles are delivered with integral screw threads and various items for assembling the cover sheet.
Advantages
The advertising sheets are easily removable from Pylon 80/2V. The sealing rubber makes the changeable pylon easy to use. LED or neon illumination and an acrylic cover can be fitted along the sides of the profile. This provides a decorative contour accent. This item can be closed with a click frame.
Items
Article No.
Description
Unit