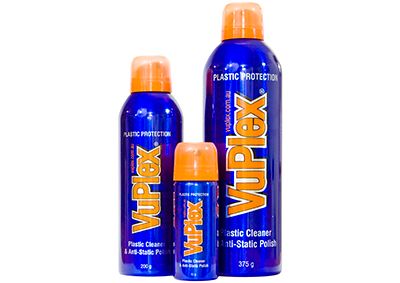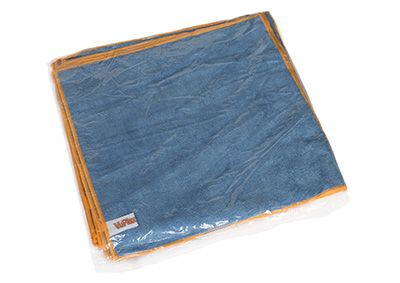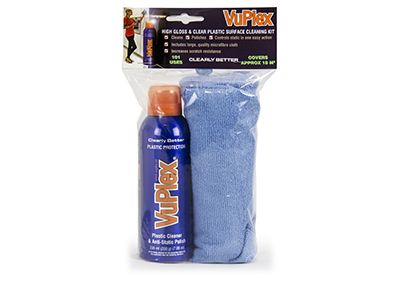 Plastics cleaning with VuPlex®
This unique cleaning and maintenance product (in combination with microfibre cloth) can be used to clean and keep high-gloss plastic surfaces in good condition.
Available from stock in 60 mg and 200 mg spray bottles.
VuPlex® can be used for:
Making high-gloss surfaces and paintwork dirt-repellent and anti-static;
Repairing minor scratches in high-gloss plastics and painted surfaces;
Maintenance (and keeping it crystal clear) of plastics in, for example, protective screens;
Making plastics dirt-repellent.
For high gloss plastics and painted surfaces
In addition, VuPlex® is an excellent cleaning and maintenance product for high-gloss painted surfaces. Please note, only use VuPlex® in combination with microfibre cloths.
The product is used in many industries in order to repel dirt and keep high-gloss plastics clean and high-gloss.
Applications in:
Furniture and kitchen industry
Siging
Aviation (for aircraft furniture)
Boats and caravan industry
Motorcycle industry (for helmets)
View the documentation at the bottom of this page
Items
Article No.
Description
Unit