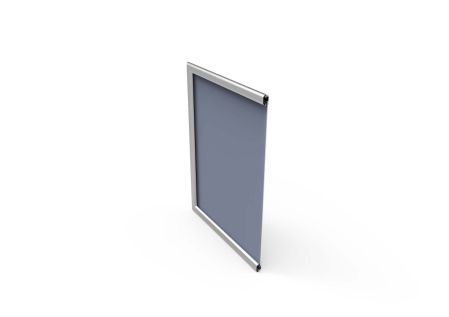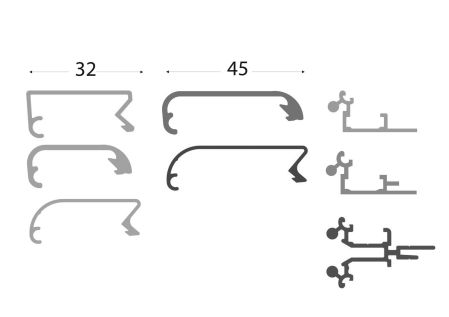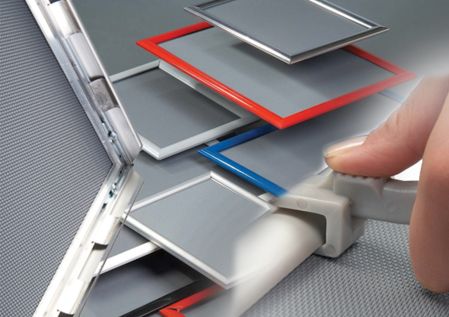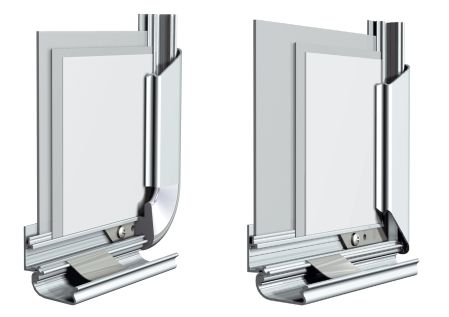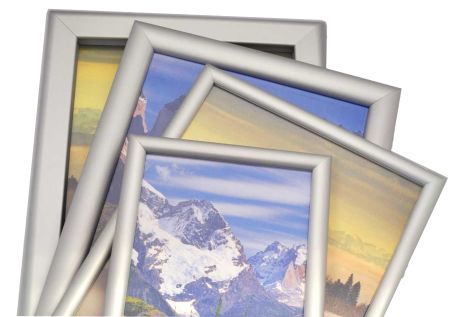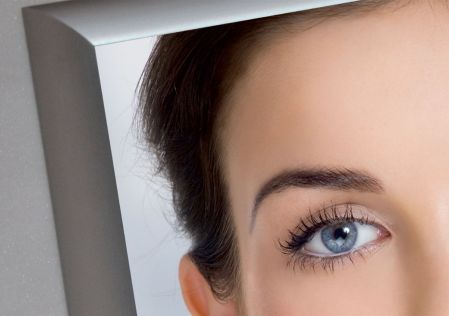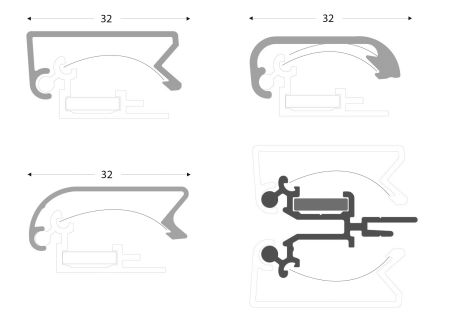 SnapFrame profiles 32/45
Interchangeable frame system SnapFrame Comhan Holland offers a wide range of profiles and accessories for manufacturing interchangeable frames. Quick changes of posters is made possible due to the springing hinges Comhan Holland presents various profiles width on stock; 20, 25, 32, 45 & 86 mm. In the softline range Comhan Holland has the 32 & 45 mm width. And in the secured frames the 20, 32 & 45SEC is made available. Standard sizes ranges from A4 to A0 in 20 or 32 mm width size.
Installation
All profiles can be ready- made upon request. Comhan Holland can pre-saw the profiles in mitred corners, using the corner connectors to fasten the frames. For round corners in the 25SL, 32SL & the 45SL profile series, Comhan Holland suggests the plastic round corner connectors for easy installation. The standard base profile is always in mill finish. Clamping profiles is available on stock in as well as mill finish as in anodized version. All profiles and corner connectors are available in different colours upon request.
Items
Article No.
Description
Unit