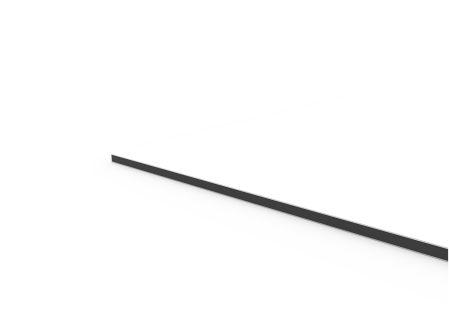 ACP 0.2 Digital ® 9003/9003
Almaxco® ACP: the dimension in aluminium composite
ACP applications are almost limitless. This incredibly strong sandwich sheet of aluminium and polyethylene is available from 600 m² and in a wide variety of colours. The material is sustainable, thin gauged, lightweight and can be processed in any number of ways.
The same ultra-flexibility also applies to digital printing applications. The special polyester XT coating is particularly durable and even, presenting an excellent support for print absorption and adhesion for digital printing. Tooling: milling, drilling, rolling, bending, luing, printing, pasting, cutting and hot air welding. Even very complex designs can be realized with CNC milling.
Application:
- Building systems: roof & facade application, buoy parts, wall covers & roof edges, facade cassettes & column cladding.
- Industrial systems: machine cover, sunshade, body works support.
- Visual communication: sign & display, corporate identity projects shops, exhibition stands, wall & ceiling decoration, gasstations & lightboxez.
Features:
- ACP Polyethylene core laminated with aluminium covers.
- Thickness covers: 0,2/0,3 of 0,5 mm ±0,02 mm).
- Alumjnium alloy: 1050 or 3105, featherlight, inexpensive and fully recycable.
Available dimensions:
- Width: 1000, 1250, 1500 mm (tol. -0/+2.0mm)
- Length: 2050, 2500, 3050, 4050 (tol. -0/+2.0mm)
- Thick: 2.0 mm tot 4.0 mm (tol. ±0.02 mm)
- Weight ACP-PE: 2.0 mm 2,51 kg/m²
- Weight ACP-PE: 3.0 mm 4,65 kg/m²
- Weight ACP-PE: 4.0 mm 5,50 kg/m²
- Weight ACP-FR (fire retardant): 4.0 mm 7,0 kg/m²
- From 600 m² up different sizes possible.
- Length: max. recommended 5000 mm
Finishing and mounting profiles are available from stock. Comhan is happy to assist you in tailoring or milling of the ACP sheets.
Items
Article No.
Description
Unit