Window ledges, or window sills, are facade components that prevent rainwater from running directly down the underlying facade. These systems can be composed of various materials. Window ledges can be composed of concrete or stony materials, or they can be made of plastic or metal materials, such as aluminium.
Window ledges: how do they work?
Window ledges are directly attached under the window-frame and stick slightly out of the facade. This way, they form an overhang. The systems are slanted with an angle of inclination of 15°, 10°, or 5°. The angle creates some space between the water that comes off the windows and window-frames, and the underlying facade. Dirt that has come into the water, therefore, does not have a chance to leave a mark on facade.
Directly view all window ledges:
15° inclination   10° inclination   5° inclination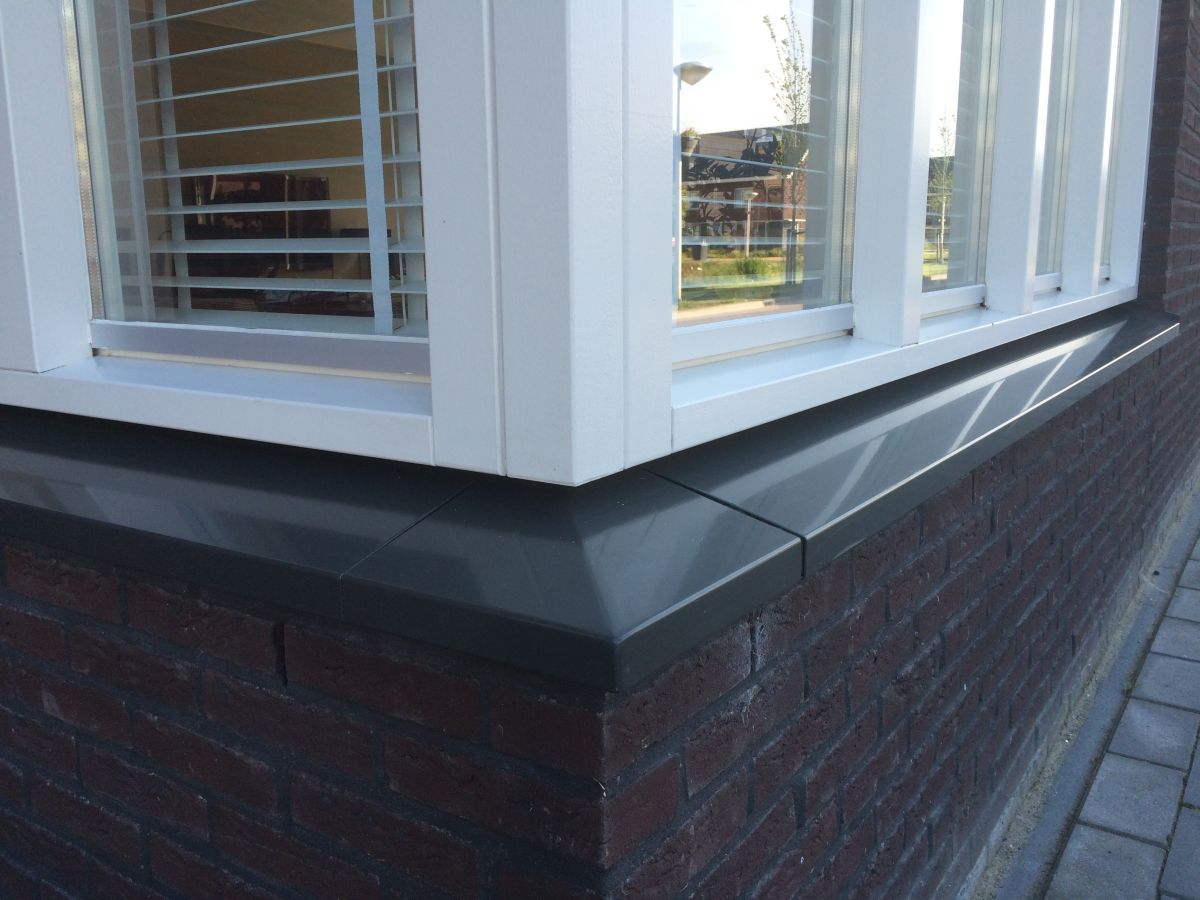 Aluminium window ledges
Aluminium window ledges are often made out of bent aluminum sheet or by ways of extrusion. They come in anodised or (powder) coated surfaces. Often, anti-vibration material is applied to the bottom of the part of the systems that sticks out, in order to minimise the "dripping noise" of the rain. The sides of the aluminium window ledges are closed off with a end cover that allows the system to freely expand and shrink. In order to mount the system, anchors are attached to the brickwork and the system is placed over these anchors.
Practical and aesthetic value
In the first place, aluminium window ledges are practical. After all, they make sure that water and dirt cannot run directly down the facade. This prevents dirty spots on the facade, which is especially convenient in non-residential building and housebuilding. That is due to the fact that the facades do not have to be cleaned as often.
Next to their practical value, aluminium window ledges also provide a great aesthetic value. That is why they are more and more often applied in architectural projects. The use of alumninium window ledges gives an attractive, and finished impression.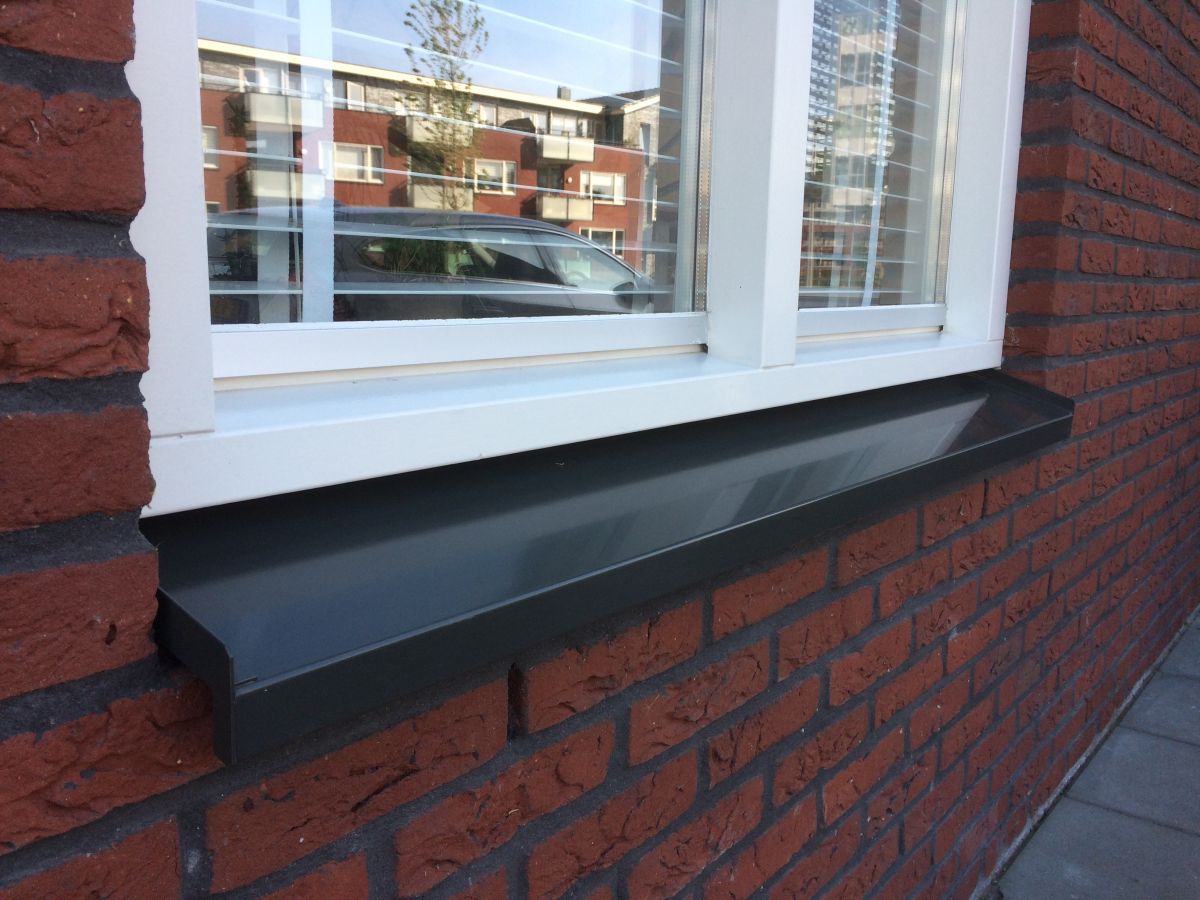 Window ledges of Comhan
The window ledges and wheather bars of Comhan are frequently being used by facade construction companies that are active in both housebuilding and non-residential building. Next to standard window ledges in 15°, 10°, or 5° with a length of 6.000mm, it is also possible to supply the systems made to measure. Think, for instance, of a panel of bent aluminium with a deviating angle or length. The maximum length of custom made systems is about 5.000mm with the usual finishing options in surface treatment. Window ledges of Comhan are available in mill finished, anodised or powder coated surface. By default they are supplied with slotted holes for attachment.
Are you looking for window ledges for facade construction? Contact one of our specialists or request information without obligation.
Directly view all window ledges:
15° inclination   10° inclination   5° inclination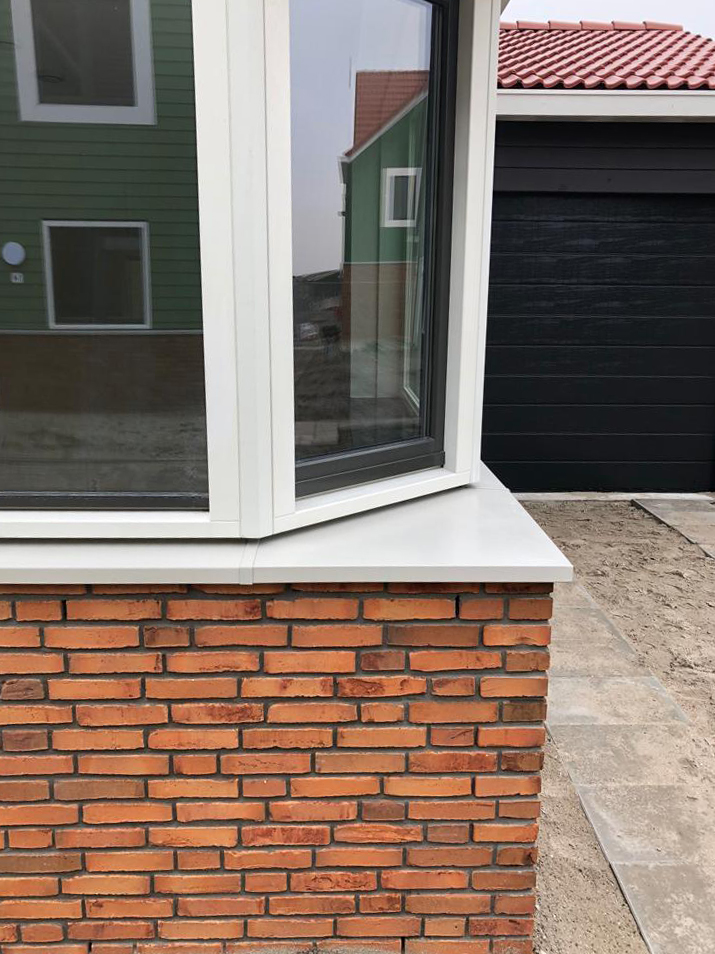 Downloads
Product information Window sills and profiles
(5.58 MB)