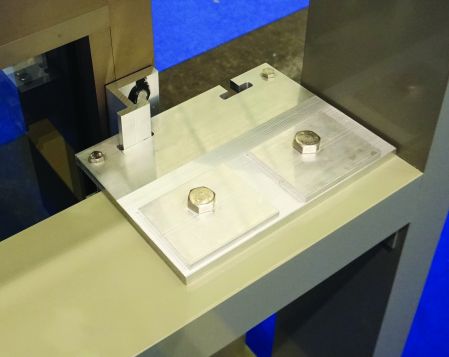 Comhan Holland launches three new aluminium façade products: Aluminium hoisting anchors, anchor plates and adjustable clamps.
They lift the façade elements and anchor them quickly and efficiently to the storey floors.
These aluminium products are vital for façade structures. Light, strong and durable. Custom made on request, according to your specifications and design.
Anchor plates
An anchor plate is usually a thicker, CNC-processed aluminium plate equipped with attachment details.
They can be used, among other things, to secure façade elements to the concrete 'shell' of the building. For maximum safety, the plates are equipped with a special 'ridge'.
Hoisting anchors
Hoisting anchors are aluminium pins or lances which are secured to the entire façade element so that they can be quickly and easily mounted at the right height on a building.
The practical shape also ensures that the façade elements can be slid, one by one, onto the required curtain-wall construction. For a strong and attractive end result. 
Clamps
The adjustable mounting plates, also called clamps, simplify the process of ensuring façade elements are hung horizontally.
View the animation
Customer and/or project specific
The details of this products vary for almost every project and Comhan manufactures them specifically for the customer and/or project, using its standard systems. With its own design department, Comhan is able to create customer-specific solutions. 
Comhan is happy to work with you to find a solution for the challenges you are facing.