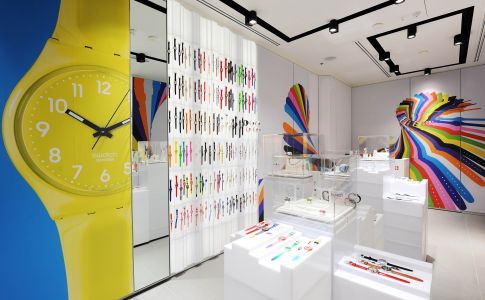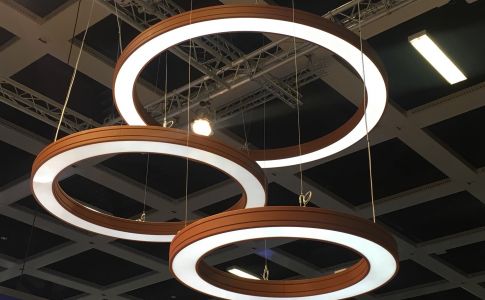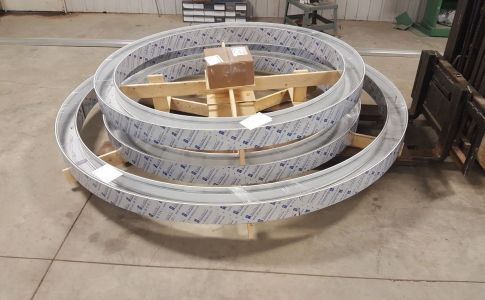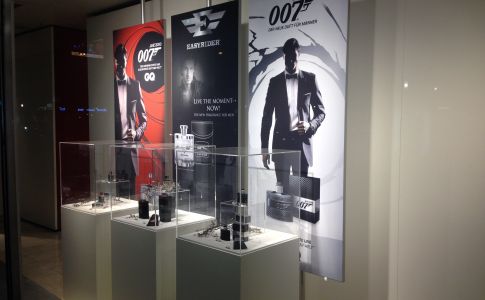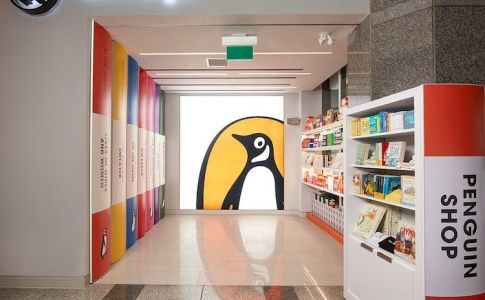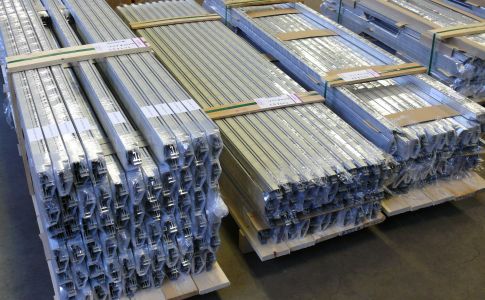 With almost 70 years 'on the clock', Comhan Holland from Uithoorn is one of the oldest suppliers of aluminium profiles and sheets. In addition to aluminium sheets and profiles, the company also supplies a multitude of smart aluminium systems and has its own CNC profile bending machine. Among other things these are used to produce curved light boxes and textile frames.
Hennie van Rijk, sales director, marketing and export: "We started with the profiles used for making advertising light boxes around 30 years ago", explains Van Rijk. These systems have been embraced for many years now  by the international advertising and stand construction sector as well as the digital printing industry.
Stocked in three countries
To be able to serve markets all over Europe and even further away, Comhan has opted to keep stock at multiple locations. The reason: in addition to the aforementioned sectors, the communication industry has also discovered the company's profiles and as a result, exports have increased explosively. Van Rijk: "In the Netherlands we have an average of 800-900 tons of stock and we also have a warehouse in Germany in the Ruhr region. We use that to supply Germany and the hinterland, towards the east. Overseas we have a well-stocked warehouse in Canada, through a partner we have been working with for a long time."
Processed profiles do not pose a problem
Van Rijk explains that Comhan, besides long length profiles, also provides processed profiles. "A good example of customisation is the fact that we can deliver products as an easy-to-assemble DIY kit. Well packaged including a 'personalised' customer-installation manual. It couldn't be any easier", says Van Rijk.
Comhan noticed early on that fabric tensioning systems for indoor use has been a hit for some time. "We can even supply the fibre which is required for the production of the textile on request. We want to offer a solution that is as complete as possible. This also applies to Comhan light box systems: as a service, we include LED lighting (if required).  This is not a core activity, but an extra service towards the customer. We regularly refer to parties that have made lighting their specialty. In line with the slogan 'stick to what you know' we stay close to our core business: aluminium, parts and machining."
Aluminium sheets with a stainless steel look offer advantages
Companies in interior construction have discovered Comhan through, among other things, the new aluminium stainless steel look (SSL) sheets. The main advantage is that these sheets are much lighter and cheaper than stainless steel sheets and also a lot easier to work with. "In addition, we provide aluminium finishing profiles with double-sided tape, we supply all kinds of plinths, corner guards and kick plates, whether they be self-adhesive or drilled," adds Van Rijk. It's not surprising that the interior construction industry has found its way to Comhan, says Van Rijk.
The traditional outdoor advertising is increasingly being brought inside the store. This puts our products in focus with the shop fitter and overlaps the world of construction profiles and wall covering systems. Both the shop fitters and the stand builders have discovered that our materials can make up part of an interior, store design or stand.
Customer specific systems are also kept in stock by Comhan. "We are happy to help with the development of new profiles, components and systems. To this end we have a well-equipped engineering department and make 3D prints as rapid prototyping", says Van Rijk in conclusion.
Published in: inStore & Livecomm, 2018 (Dutch article)
Written by: Jan Mol
Want to know more?
Then read our other blogs or view our product range.
Downloads
Download Brochure Tension fabric displays
(2.73 MB)