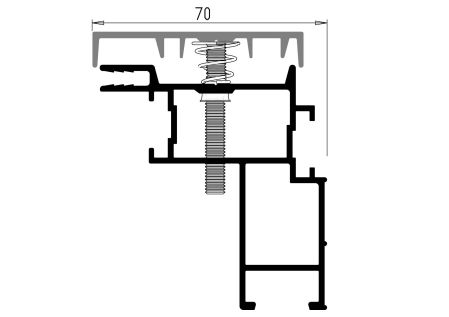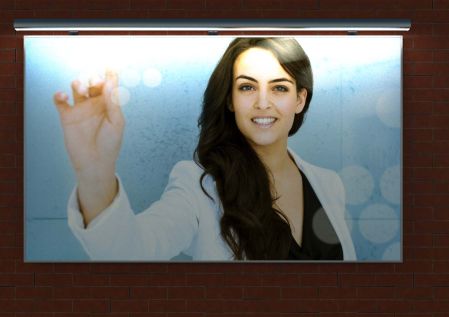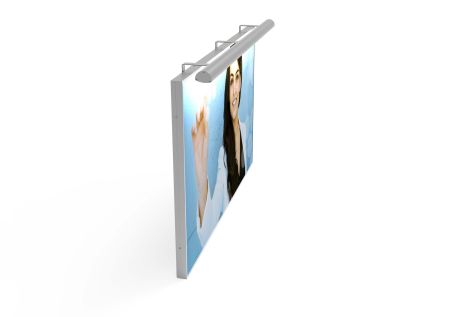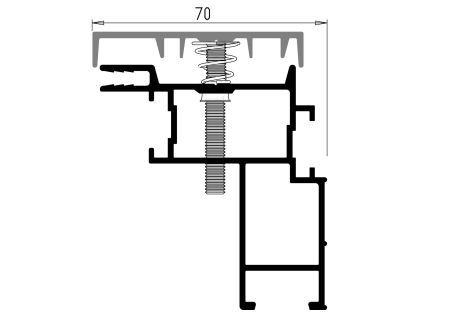 T-Flex 70/1 Outdoor
A new aluminium outdoor tensioning system for large format printed or sublimated textile. T-Flex® 70 Outdoor is specially developed for using printed fabric in outdoor advertising (instead of PVC).
The innovative tensioning system consists of just two profiles: the tension frame and the cover profile. The cover profile 'locks up' the printed textile cloth and can be opened/closed by loosening/tightening spring-loaded screws. This allows for quick and easy changes of the fabric.
The frame can be mounted to a wall with accompanying stainless steel brackets (center-to-center distance 1250mm).
Items
Article No.
Description
Unit