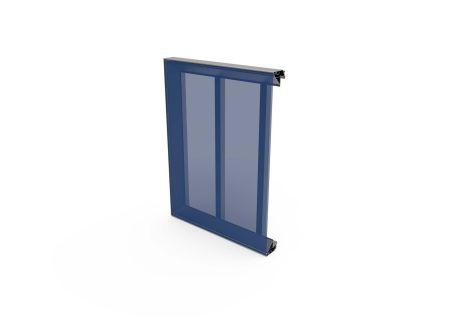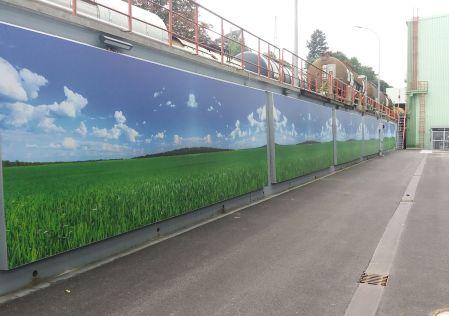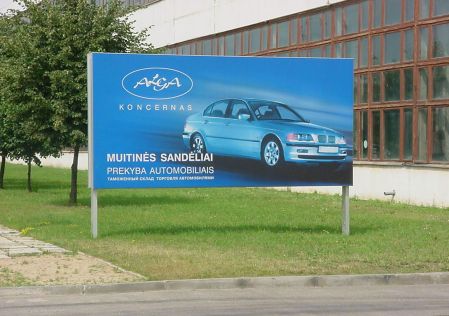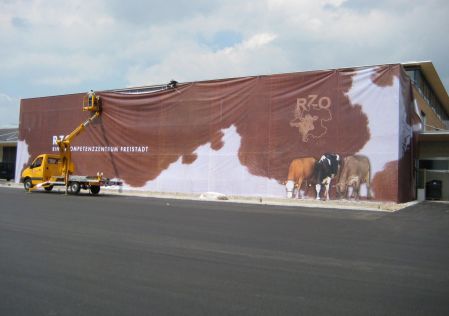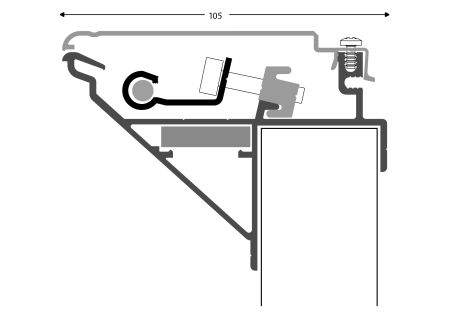 BillBoardFlex Tensioningsystem
Comhan Holland has been supplying outdoor fabric tensioning systems all over the world for a variety of applications and projects for more than 30 years. The proven tensioning technique (with tension blocks and bolts) ensures that the large-format fabrics remain taut for years. A proven formula!
For example, see our BillBoardFlex tensioning system. A super light and strong aluminium tensioning system for billboards indoors and out, without backlight. To be used as XXL and frameless tensioning system on the walls of buildings, with extra strong tensioning system. BillBoardFlex is increasingly being used as a tensioning system for facades and as large format tensioning for ceilings.
Application
High streets, airports, shows, events, concert halls, theatres, and buildings, both indoors and out. Sizes Depth: only 105 mm! Max. LxW in mtr. Upon request and dependent upon location and expertise of assemblers.
Assembly and parts
The system is easy to assemble and consists of only a limited number of components. Standard tubing (aluminium or steel) with a basic size of 40x40 mm fits onto the rear side of the tensioning frame profile. Tensioning the BillBoardFlex after assembly is made easy by good accessibility of the tensioning part.
All profiles are delivered cut or welded to size and the system can be delivered pre-assembled subject to adequate batch size (without banner, lighting armatures, lamps etc.).
New: 4-way cross stiffener for square tube 40x30x3.0
Recently added to our range: a 4-way stiffener with which the construction tubes at the back of the frame can be connected to each other crosswise! Suitable for BillBoardFlex as well ass for DainoFlex, preventing side profiles to bend in.
Would you like more information? Ask for a sample and view the video and documentation at the bottom of this page.
Items
Article No.
Description
Unit