When designing aluminium extrusion profiles for a specific purpose, as (cost) efficiently and effectively as possible, several important things should be taken into account. In this article we discuss the most important aspects. This will help you to ensure, together with the producer/supplier, that the production process of the profile runs smoothly. That way you avoid higher costs and/or a less useful result in the end!
Comhan is happy to help you with the design process. With our technical knowledge and 70 years of experience, we are happy to advise you on the manufacturability and optimisation options for your specific aluminium profiles. If you have any questions about the topics mentioned below, please feel free to ask for our advice. Together we make sure that you receive the right aluminium extrusion profile your application.
1. Provide detailed CAD drawings
A job well begun is half done. Provide clear CAD drawings with the required dimensions, wall thicknesses and tolerances. In that way, the manufacturability and cost efficiency of the aluminium profile can be quickly determined. Clear CAD drawings ensure that less consultation is required in advance. As a consequence, the required extrusion profile can be produced faster.
2. Beware of over-dimensioning: don't choose tolerances and dimensions that are too tight
It is advisable to clearly indicate the dimensions and desired tolerance(s). However, when you set dimensions that are too limited or too tight tolerances, the production process can become unnecessarily complicated (and therefore expensive). In many cases, useful end results can also be achieved with less tight tolerances and dimensions, allowing for a faster and more efficient production.
It is even better to indicate a few critical dimensions, specifying why these dimensions are so important for the design as a whole.
3. Provide insight into the desired application
Providing insight into the application of the aluminium profile, helps to get a better understanding of the specified dimensions and tolerances. In this way you can clarify what load the profile should be able to take and in which circumstances it will be used. This makes it easier for the producer/supplier to help produce the profile more efficiently.
4. Please specify the desired alloy, anodised layer or coating
The chosen alloy and surface treatment of the aluminium extrusion profile can also influence the required dimensions and tolerances. The ideal alloy and finish (anodising, powder coating or painting) depends on the use of a profile. We are happy to discuss the specifics with you, in order to help you make the best choices for your custom aluminium profile.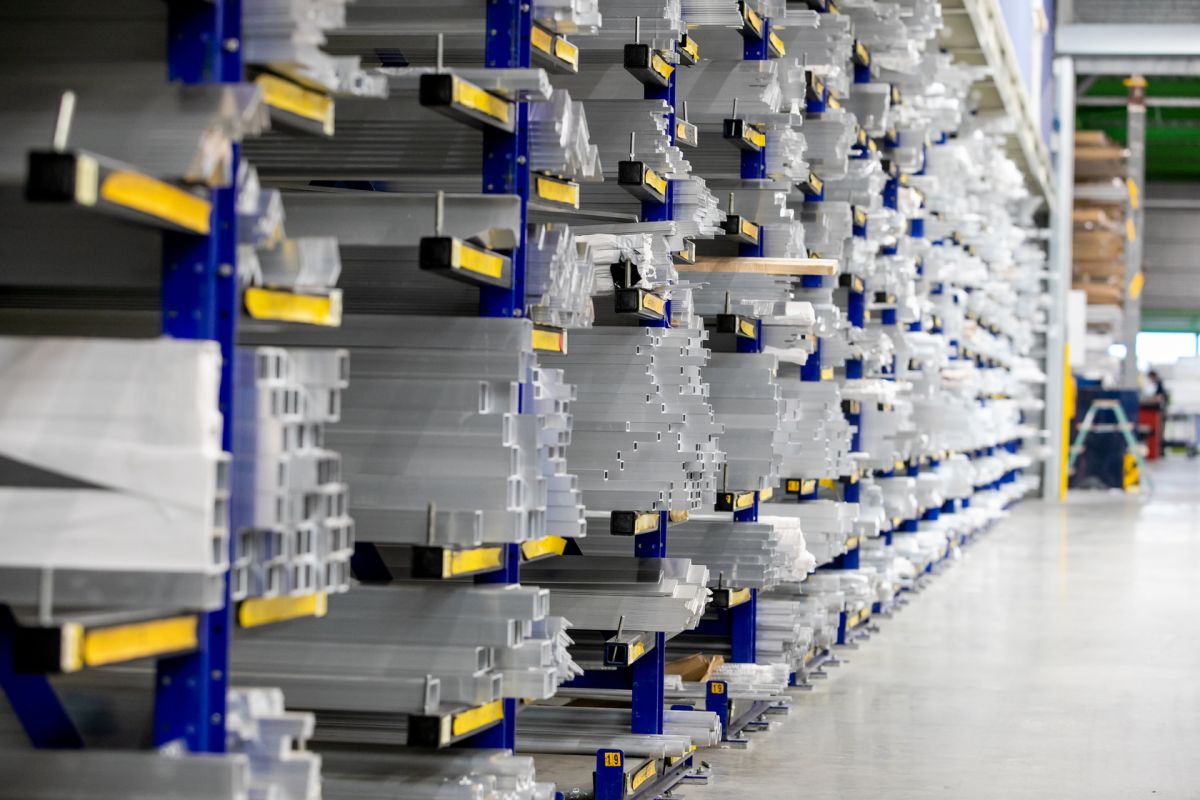 5. Characteristics of easy to produce profiles
Manufacturability and cost efficiency can differ greatly per profile. There are a number of characteristics that make profiles easier to produce. This allows you to ensure a more efficient production process and save significantly on product(ion) costs.
Rounded corners
Aluminium extrusion profiles with rounded corners are easier to produce, because the aluminium is distributed more evenly in the mold. Usually, a radius between 0.5 mm and 1 mm is recommended for rounded corners.
In addition, it is generally recommended to avoid sharp points in your profiles. They will become vulnerable aspects and are more likely to provide an irregular end result.
Symmetrical profiles
Symmetrical profiles are easier to produce than asymmetrical profiles. With asymmetrical profiles it is often more challenging to distribute the mass correctly. The process is a bit more complex and therefore often less accurate with regard to aspects such as the dimensions and flatness of the profile. Deviating shapes increase the risk of deviations and damage during the production process. In some cases, it may pay off to divide the profile into various elements that can be produced separately, and assembled at a later stage.
Uniform wall thicknesses (and not too thin)
It is advisable to produce extrusion profiles with little variation in wall thicknesses. When wall thicknesses vary greatly, the aluminium profile will cool unevenly after the extrusion process.This can lead to visible structural unevenness, especially after the anodising process. Should you choose to produce a profile with varying wall thicknesses, make sure to use rounded transitions to prevent differences in structure.
It can also be tempting to opt for a thinner wall thickness to save weight and costs. However, profiles with thinner wall thicknesses are more difficult to produce. which increases the scrap rate. This means the end result can become unnecessarily more expensive. Therefore, always choose a wall thickness that is sufficient and inform whether it is easy to produce.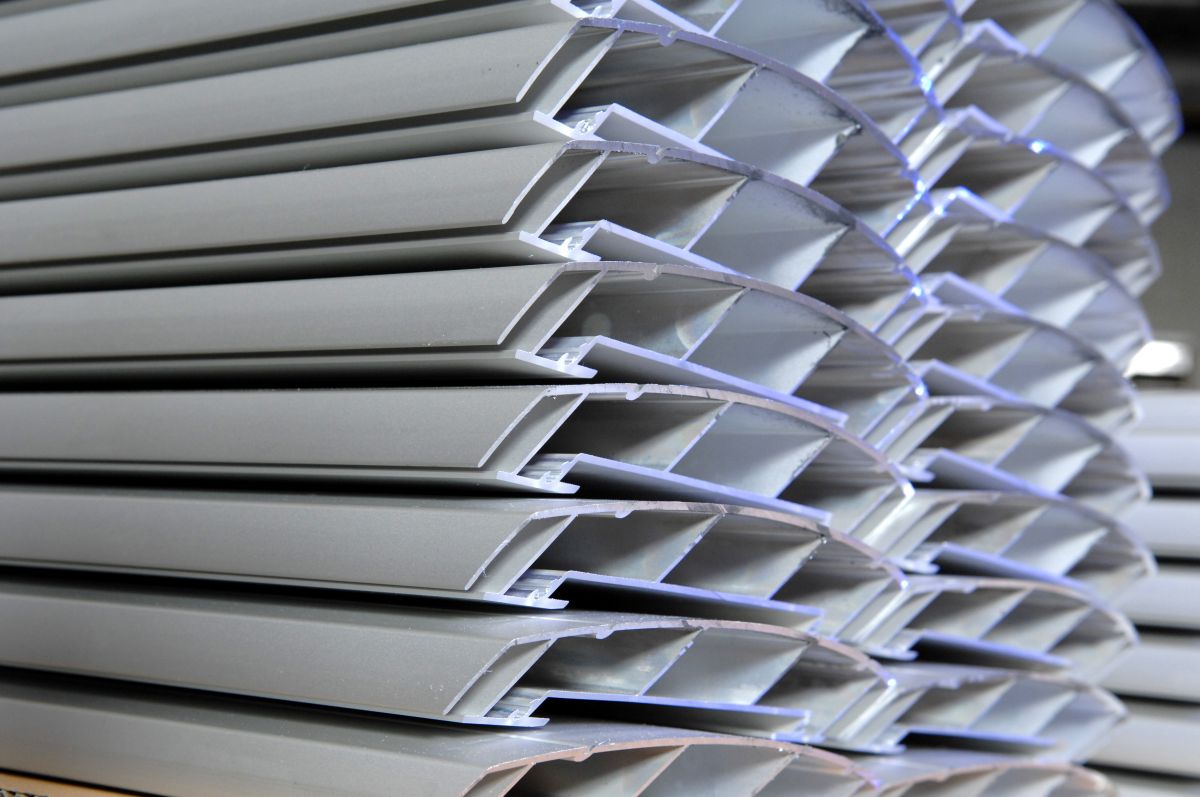 In need of an aluminium extrusion profile?
Would you like to have an aluminium profile produced for a specific application? We are here to help you!
You can contact Comhan for  your bespoke aluminium extrusion profiles. With 70 years of experience and plenty of technical knowledge, we can advise you on the feasibility of the profile, and we can design an optimal profile together with you. Thanks to our cooperation with various manufacturers worldwide, we can select the right producer to produce the profile, and supply it to you at a competitive price.
Do you need your specific profiles on a regular basis? In that case you can have them produced in larger quantities. You don't even have to manage your own stock; Comhan can do that for you too! We keep your profiles in stock and deliver the desired profiles on demand, exactly when you need them.
Do you want to know more? View our customer-specific profiles page, the custom aluminium page or contact us directly for more information.