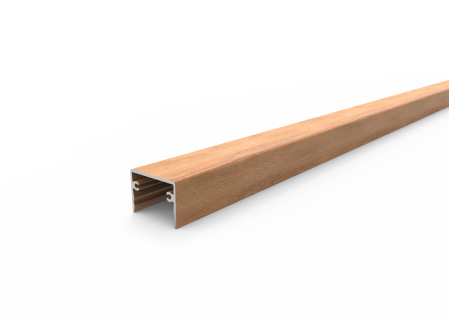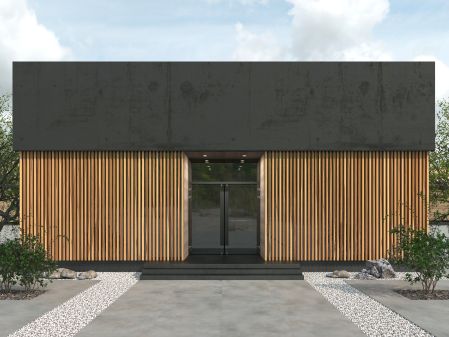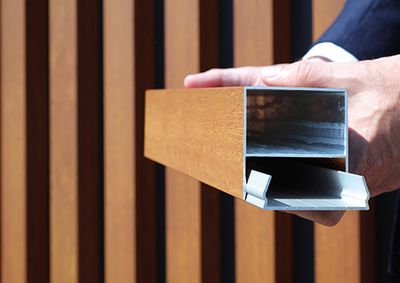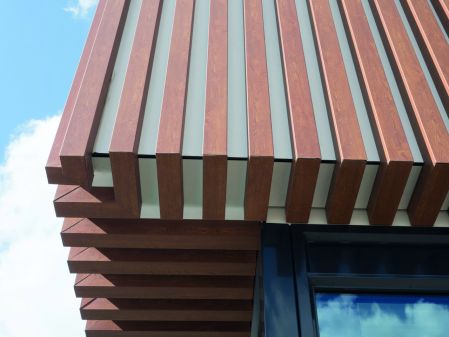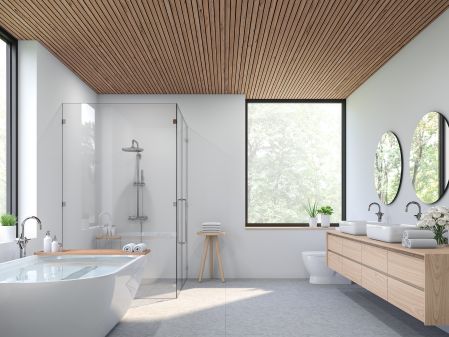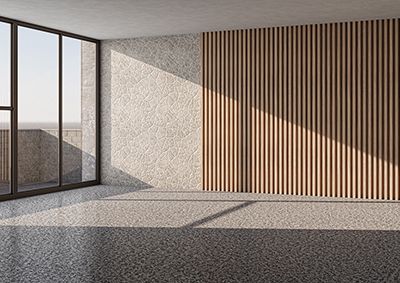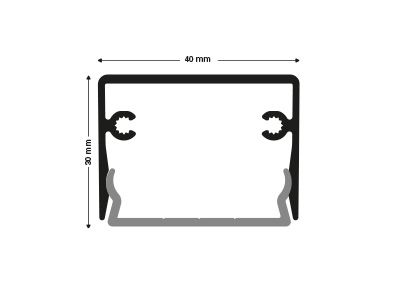 Varia-Click
New: Decorative wall covering profiles for indoor & outdoor
Varia-Click is a new series of aluminium façade profiles by Comhan Holland. This two-part aluminium system allows you to simply 'click' aluminium profiles onto the façade/wall/ceiling.
The Varia-Click profiles are a perfect maintenance-free alternative to wood slats/profiles!
Comhan Holland supplies the aluminium Varia-Click profiles directly from stock at standard lengths of 6100 mm in two wood colours and mill (untreated). On request, the profiles can also be cut to size.
Vara-Click can be used to add decorative and state of the art accents to:
Façades
Slatted walls
Ceilings, indoor & outdoor
Public spaces
On trade shows and exhibitions (stands)
Available from stock:
Varia-Click basic profiles 40 mm and 73 mm: Mill (untreated) or silver anodised
Varia-Click upper profile 40x30 mm and 73x30 mm: Mill (untreated), wood grain effect Natural Oak and American Cherry
And good news: in the coming months we will further expand the Varia-Click series. Leave your contact information and we will keep you informed!
Do you want the profiles in a different colour? We arrange this for you from 1 piece!
Wood, stone and metal look sublimation finishes
Silver or colour anodised
Download the product brochure and all possible wood, stone and metal look colours at the bottom of the page!
Do you require Varia-Click in a different size or shape?
On request, Comhan can produce and supply Varia-Click profiles in a customised size or different shape. Such is possible starting from 500 kg. Please contact us for additional information. We are happy to advise you!
Items
Article No.
Description
Unit