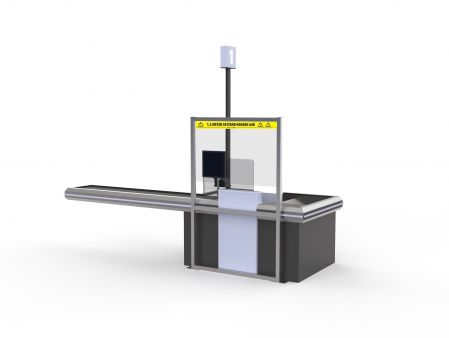 While first steps are being made in order to get past the ongoing corona crisis, it is becoming more and more clear that we will all have to adjust to 'the new normal'; life in a corona-proof society. In order to establish this new way of living, adjustments must be made in all sectors, including the shopfitting sector.
How can shopfitters guarantee a safe shopping experience? Comhan offers several shopfitting solutions, which can be implemented in order to prepare stores for foot traffic while adhering to the new social distancing guidelines. This way, we aim to help create a safe and pleasant shopping environment for customers, store owners and their employees.
Protective screens
In order to guarantee the safety of employees and customers, we advise to put in place protective screens at all cash registers. Comhan offers several aluminium profile systems, which can be used to easily create protective screens for this purpose.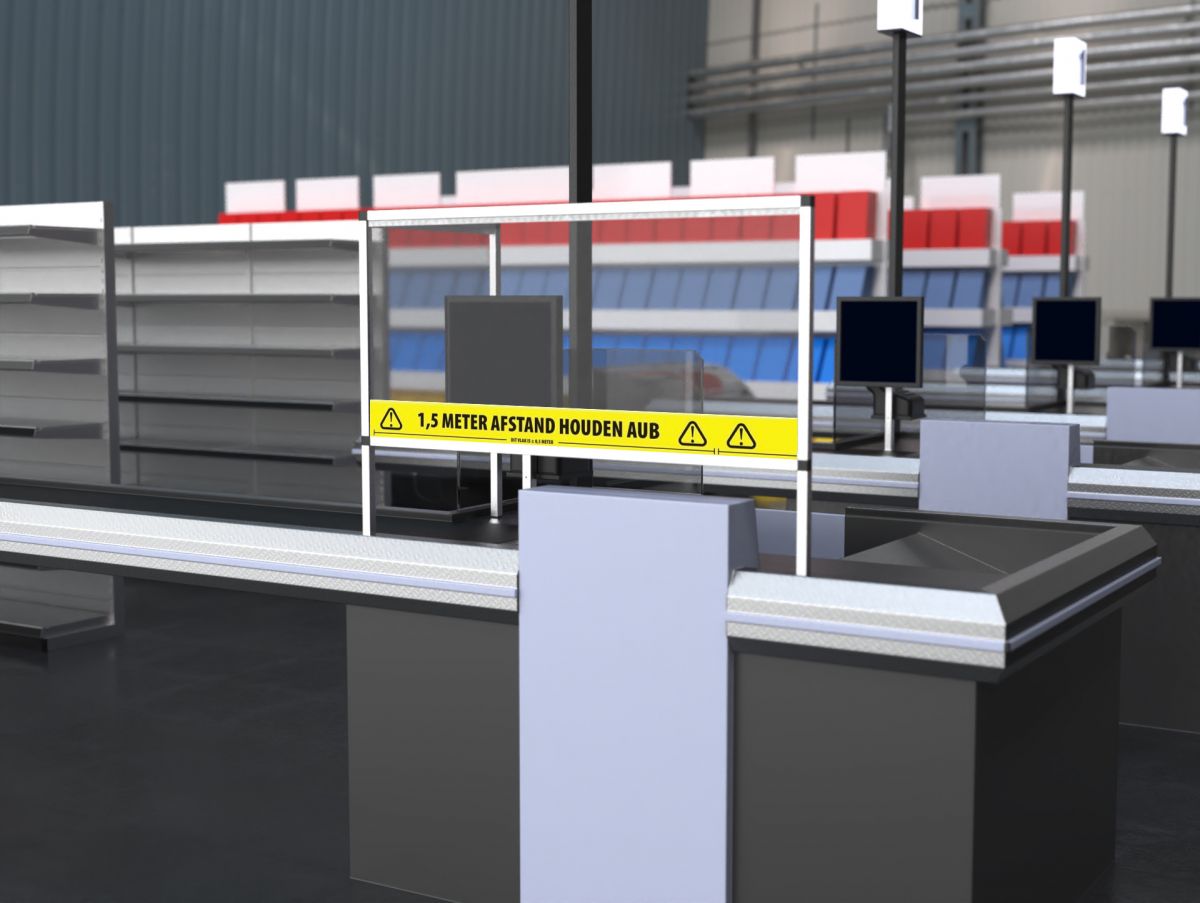 The aluminium-based protective screens designed for implementation at cash registers are lightweight, robust and can be implemented as a durable solution for a long period of use. The protective screens will last for a long time, and the plastic surface of the screens can be cleaned easily during the period of use (E.g. by using Vuplex® plastic protector).
Disinfection columns
In every store customers will interact with products. Products are inspected, picked up, tried on, and sometimes placed back. In order to minimise the risk of being infected through products and store surfaces, we advise the implementation of disinfection columns at the entrance(s) of the store. Upon entry all customers are required to disinfect their hands at the disinfection column, ensuring a safer shopping experience for all visitors.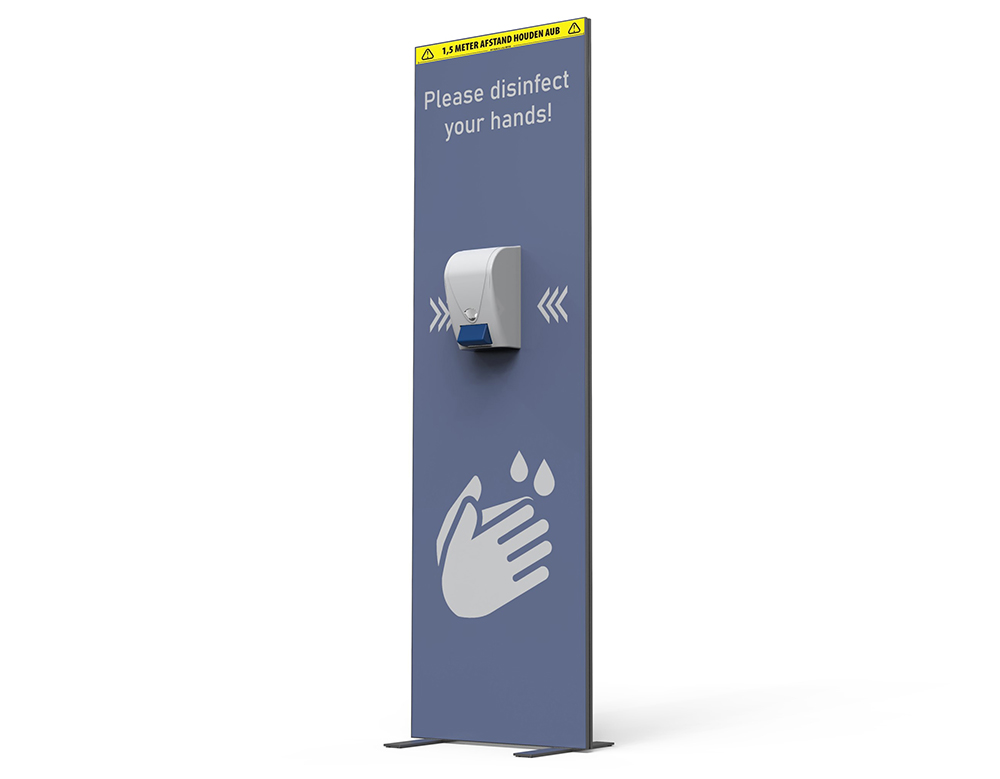 Comhan offers cut to size aluminium profile systems which can be used to easily assemble disinfection columns.
Warning tape
It still takes getting used to, maintaining the required distance of 6 feet from each other while shopping. Especially in smaller stores this can pose quite a challenge. And even with the best intentions shoppers sometimes forget to adhere to these regulations. 
That is why Comhan has started supplying special warning tape, clearly indicating the requirement of staying 6 feet apart while shopping.

The warning tape can be implemented on several surfaces. This way you can convey the message throughout placement on floors, doors and shelves within the store. This 'social distancing' tape can also be placed on the protective screens in place at cash registers. This tape serves as a convenient reminder and helps assure a safe shopping environment for all customers.
Additional recommendations for a COVID-19 proof shopping experience
Besides the implementation of protective screens at cash registers, the placement of disinfection columns at all store entrances and the placement of warning tape throughout the store, you can also take up these recommendations:
Provide clearly marked walking routes and implement one-way traffic in narrow aisles. To indicate these routes, you can make use of (tape) markings on the floor, or use poster frames.
Ensure that baskets and shopping carts are disinfected before they are used by customers. Not only is this more hygienic; it also offers customers the sensation of a safer and more pleasant shopping experience.
Provide employees with safety vests, bearing the message of keeping a safe distance of 6 feet from them. You can also put this message on pinback buttons, which can be worn on work uniforms. These visual cues help to remind customers in keeping the right distance to employees, ensuring the safety of both customer and employee.
Quotation inquiry
Do you require protective screens for cash registers, disinfection columns or warning tape, in order to establish a COVID-19 proof shopfitting? Comhan provides excellent made to measure solutions and is able to create all systems at the required dimensions for your store. 
Contact us for more information regarding the possibilities, or inquire for a quotation right away.