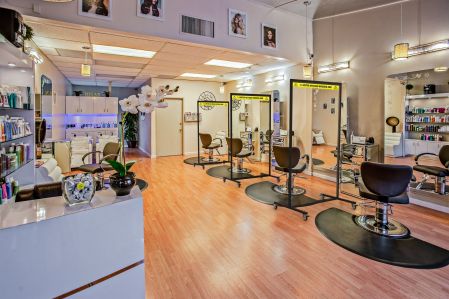 Anywhere people are in direct contact with each other, you currently see protective screens in front, back of and in between cash registers, for example, at counters, and in reception areas. 
Did you know that Comhan has several aluminium systems which can be used as high quality protective screens? Aluminium is sustainable, light weight, strong, stable and can easily be used in different constructions.
We provide various smart systems for production of functional protective screens. For use in shops, offices, and (doctor's) practices and wherever direct contact is to be avoided.
We are happy to provide you with our advice and offer on manufacturing your protective screen.
Functional screens built with smart aluminium systems
See examples of protective screens
SquareFix® on wheels with warning tape
Sponsoring panel profiles
Multi connector system
SquareFix® and Multi connector system
Kederprofiles and sheet material with hanging cables
Warning tape: Keep a distance of 6 feet
Comhan wants to help to maintain these regulations and therefore we added a yellow and black marked caution tape to our assortment. This tape is available in Dutch, German and English language.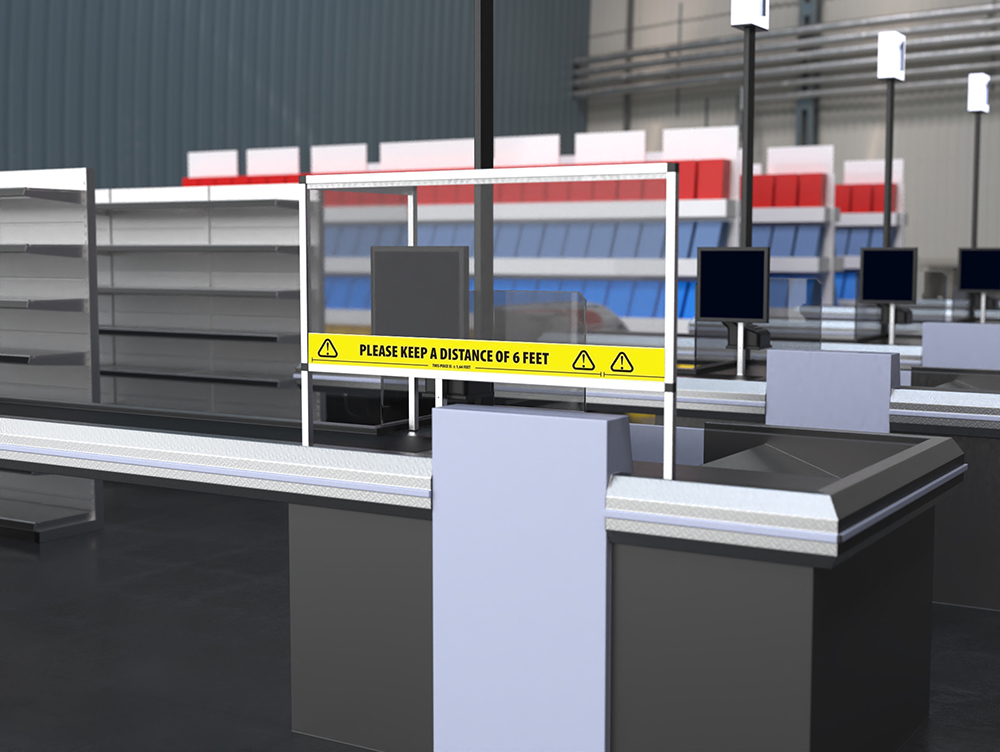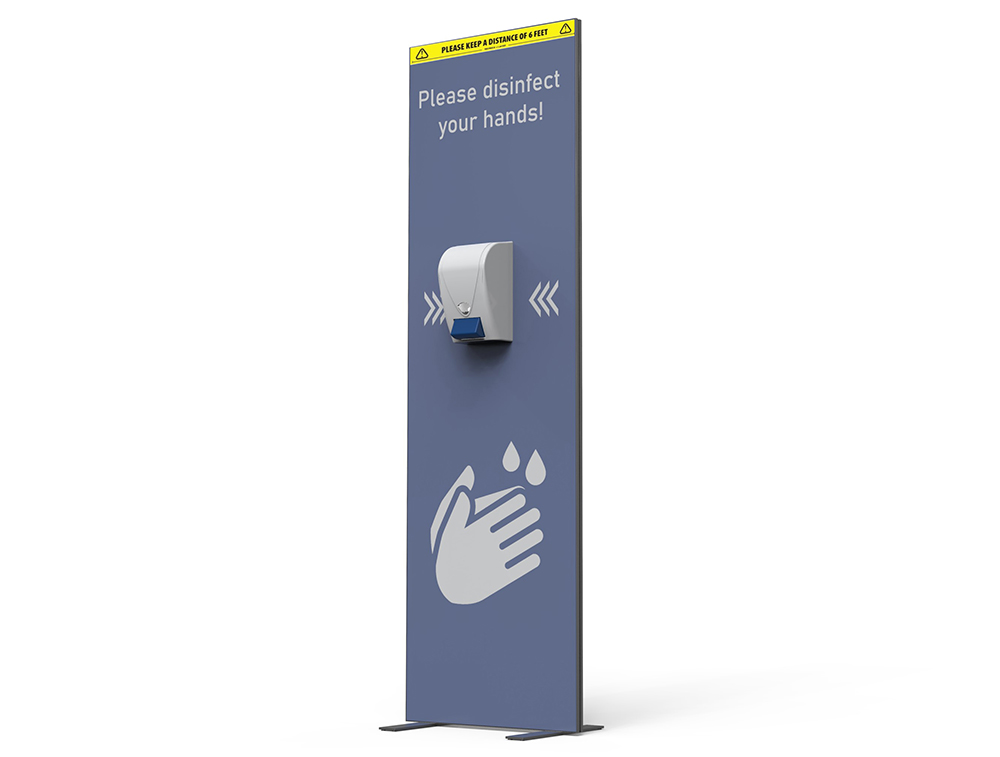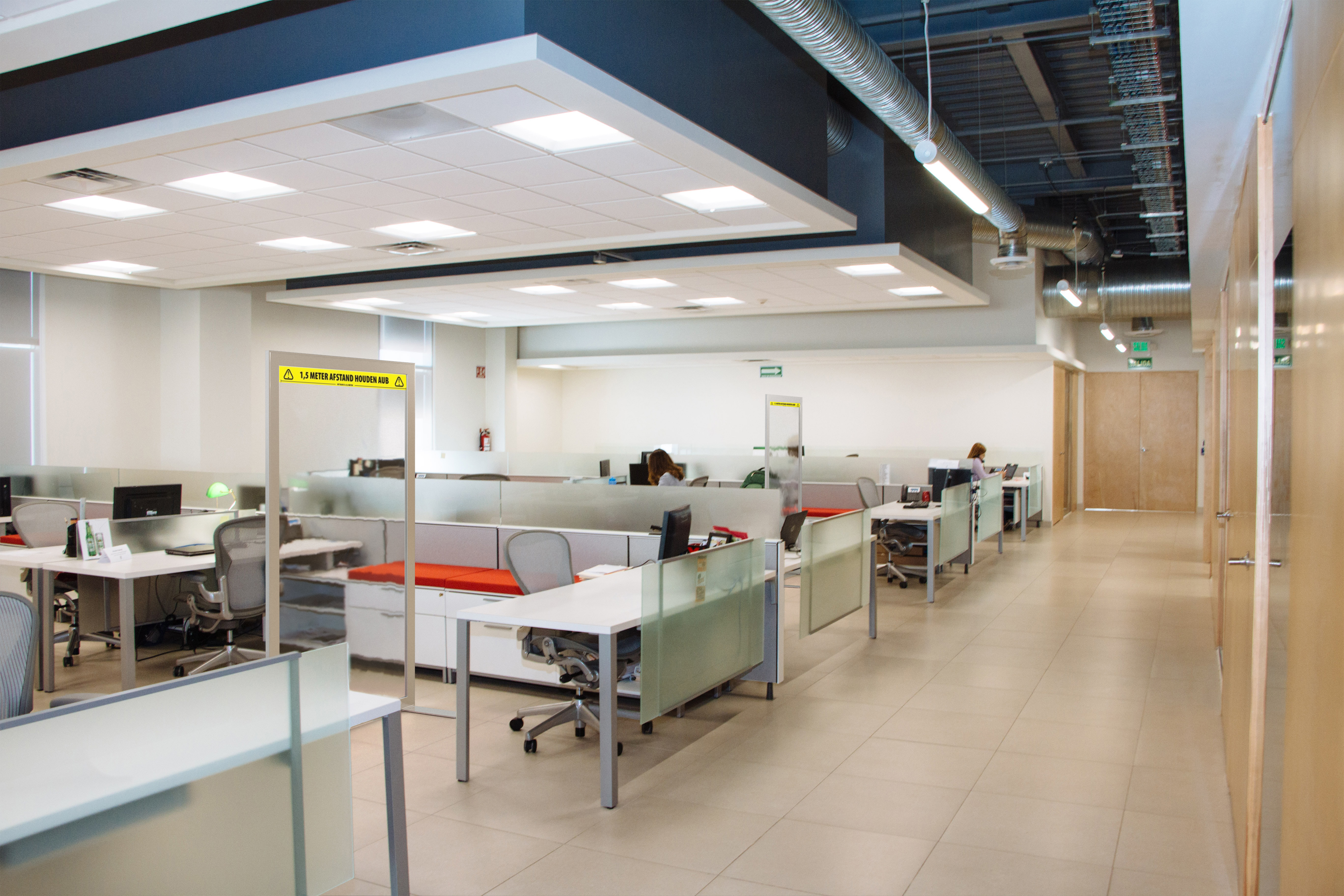 Tips from Comhan
Clean and maintain the plastics in protective screens and get rid of small scratches, static electricity by using VuPlex®.
Temporarily Comhan can supply Crystal clear Acryl - Styrene 2000 x 1000 x 4 mm as well to complete and finish the prevention screens (Crystal clear XT 2000 x 1000 x 4 mm in combination with profiles only).
For gluing these Crystal clear panels in the frames you can use our 3M double sided tape which is available from stock as well.
Advantages of aluminium systems
Light weight and stable construction
Fast and easy to assemble
Suitable for synthetic materials of 2.0 to 6.0 mm thickness (e.g. acrylic plastic and polycarbonate)
Easy to clean
Applications
In stores (In front of/in between cash registers, checkouts and service counters)
In offices and workplaces (in front of/in between/behind desks or workplaces)
In reception areas, (doctor's) practices, hospitals and pharmacies
Available from stock and custom made
Comhan supplies all required profiles and parts from stock. Would you prefer the profiles cut to size? Please provide us with the desired dimensions and we will have everything custom made for you. Packed on request as an easy-to-assemble kit.
On request, we can refer you to one of our partners for the required sheet material.